Vestibular Rehabilitation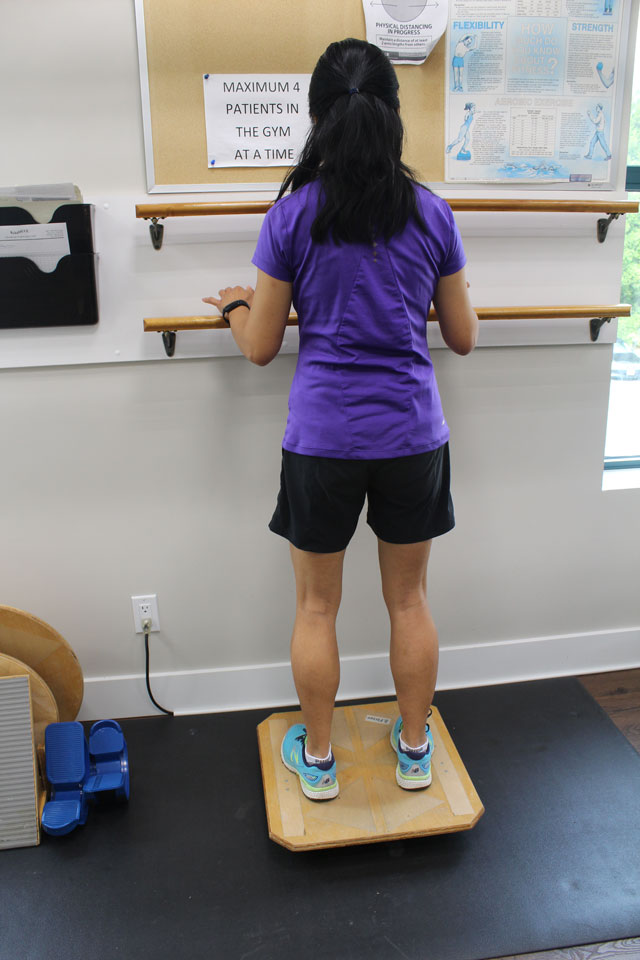 RehabMAX Physiotherapy & Sports Injury Clinic provides specialized therapy for patients with dizziness and imbalance; these services are known as vestibular rehabilitation. Dizziness and balance problems account for 5-10% of all physician visits and affect approximately 50% of all adults at some time. In the elderly population, dizziness and balance problems are associated with an increased risk of falling. This can lead to serious orthopeadic injuries.
Benign Paroxysmal Positional Vertigo (BPPV)
A specific type of dizziness known as Benign Paroxysmal Positional Vertigo, or BPPV, accounts for 20-30% of all patients with vertigo. It occurs in adults of all ages, although it is more common among older individuals. BPPV is an inner ear disorder that causes a spinning or whirling sensation called vertigo. When the head is moved in certain positions, vertigo can occur. Patients with BPPV often complain of vertigo when bending forward, looking up, rolling over in bed, and lying down. BPPV occurs spontaneously in the majority of patients, but it may also follow head trauma or inner ear infections.
Symptoms of Vertigo:
Imbalance
Sensation of a spinning room
Nausea
Customized Treatment:
Canalith Repositioning/Epley Maneuver – The repositioning of the head with timed head maneuvers.
Our experienced therapists will teach patients proper resting positions post treatment.
Our Outcomes:
Patients often see improvement within the first session.
Patients are commonly treated successfully within one to three sessions.